5 Things To Know Before Purchasing A Cowhide Rug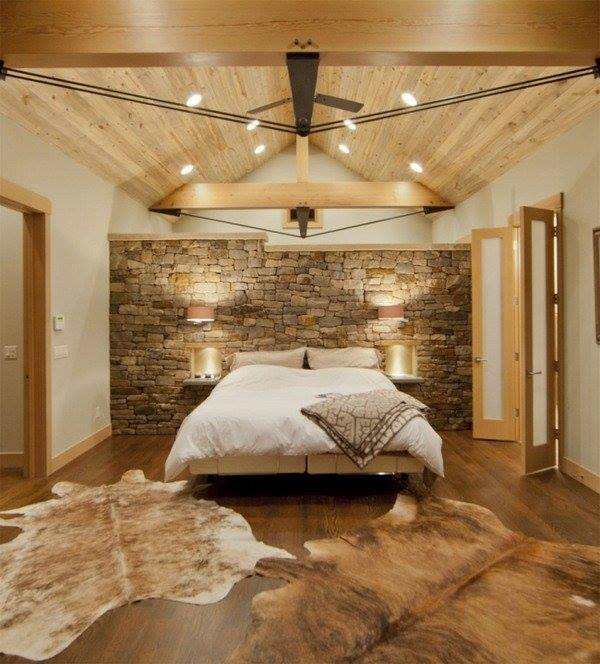 1. A genuine cowhide rug will last for years. Cowhides last many years and are meant to hold up to an active family with children, pets, and occasional spills! Extremely easy to care for, we provide a full care and cleaning guide with your purchase. 
2. Sometimes what you see is not what you get. More often than not, the hide you choose will be 'of similar color and size' than what is pictured. At Cowhides Direct we take individually photographed pictures of each cowhide so you know exactly what you are getting.
3. Cowhides are hypoallergenic. Unlike traditional carpets and rugs, cowhides do not trap in allergens and do not release fibers into the air.
4. Purchase from a reputable dealer.  Many dealers can and will sell inferior cowhides and sell them as genuine products.  Cowhides Direct exclusively sells Saddlemark cowhides that undergo a rigorous selection process and are stamped with their signature logo of approval.
5. Choose the country of origin for your rug. When it comes to cowhides, Brazil is known as the top of the line quality but it also carries a higher price tag.  For a more cost effective and still quality rug, we also offer various South American rugs from countries other than Brazil that will still look beautiful in your home. Make sure your rug comes with a certificate of authenticity of where the rug is from.
Cowhide rugs are a timeless tradition seen in homes of all decor for many decades up through today.  They aren't going out of style anytime soon!
A common misconception is that cowhide floor coverings will only sit well in a western themed home.  While western decor and cowhide rugs go hand in hand, did you know that we have seen some of styles in many transitional, contemporary, and even modern homes?
Many of our customers are very creative with their homes and express themselves with our collections of devore hides, zebra print cowhides, and more neutral colors such as our greys that are sure to fit almost any style.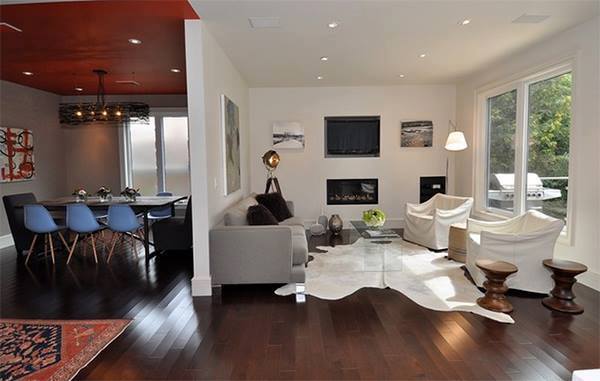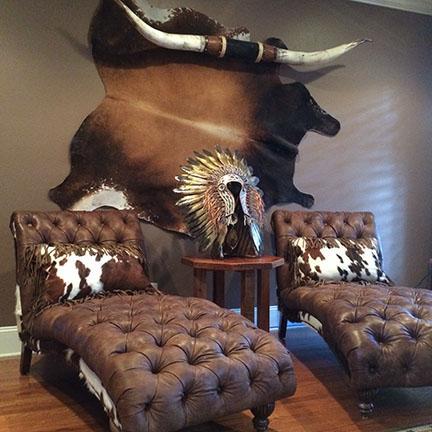 While about 9 out of every 10 of our cowhides will be used as a floor covering, you are not limited to using our hides as just a rug.  Many customers have transformed entire rooms by using a cowhide as a wall covering and we've even seen coffered ceilings with our hides that completely upgrade any room in your home! 
All of the hides at Cowhides Direct are from Saddlemark Cowhides and are hand selected, stamped with the Saddlemark seal of approval, and come with a unique certificate of authenticity for your specific rug.
Now that you've officially educated yourself in what owning a cowhide is really about, is it time to check out our cowhide rug collection?  Give us a call anytime if you have questions at (800) 651-2747 and we will be happy to help!